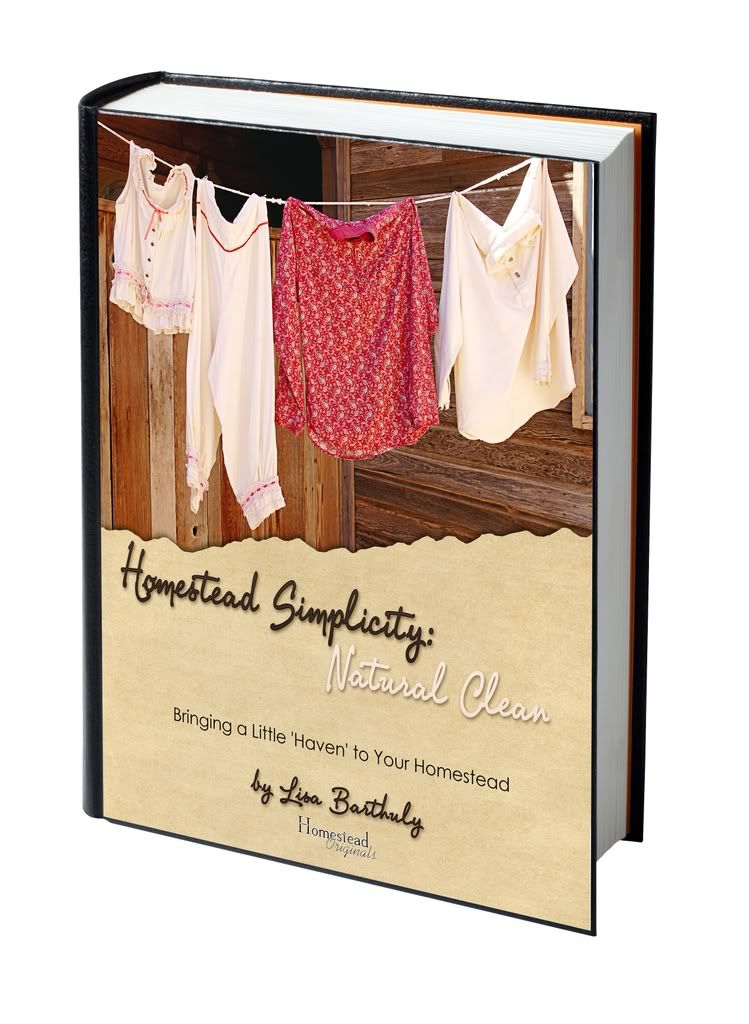 Homestead Simplicity: Natural Clean is our latest installment in the "Homestead Simplicity" series!Learn how to create natural cleaners & goodies that are not only better than their commercial counterparts, but MUCH HEALTHIER (not to mention, more FRUGAL!) for for your homestead and those in it! 
We share natural recipes, frugal tips, & ideas for you to create & implement at your own homestead! 
You'll learn how to make your own "Natural Cleaners Starter Kit" and how to create everything from  your own laundry soap, to homemade dryer sheets, antibacterial spray cleaners, potpourri blends, fabric softeners, special blends for a relaxing bath…even tips for the outside of the homestead and much more! We've also included a page in the eBook with our own "Natural Clean" recipe card for you to print off and use for recording own creations!
A must have for those looking not only to simplify, but to cut that grocery bill down, create a healthier environment for our families & be able to revive the art of making our own!
Like a copy for yourself?  You can find it here!
Lisa