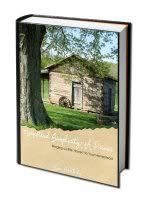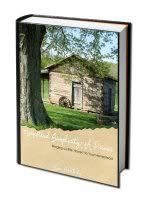 Looking for a little simplicity? Seems a lotta folks are these days!  We've got it, by way of our Ebook, Homestead Simplicity: A Primer, and YOU can win a copy!!
 Homestead Simplicity: A Primer shares helps for the Keeper of the Home! We like to keep it simple around here, and while I also want the best for my family, sometimes striking a balance between the two can be difficult at best. Join us as we share some simple hints, tips and recipes along with a little inspiration to add a little "Homestead Simplicity" to your life! Natural Cleaning recipes, Cooking from Scratch (easily!) planning/stocking your pantry, and loving care for your homestead and those in it!

How do you win? Just post a comment here, with your first name and email addy….you're entered!  Want another chance to win……?  BLOG about this contest and get TWO more entries, just post your comment with your name, email and link!
 We're running this contest the until September 8th!  On that date, my handsome 2 year old son will draw a winner out of the ol' hat
  We'll post the Winner on the 8th!
Thanks for playing along~
Lisa